Current Painted Pepper Herd Sales List
PLEASE READ: Reservations are on a first come basis and deposit is $150 for each goat reserved. This allows us to proceed with ruminant biosecurity screening.  Deposit must be received within 24 hours online to hold your chosen goat(s). You must confirm with us that your chosen goat is still available and then you may RESERVE YOUR GOAT ONLINE!
Last update –– 8/27/2022 — We will be adding herd members and detailed information/photos to this list over the Fall as we prepare profiles for our herd members available.
 As reservations occur, it will be noted on each goat's listing as SALE PENDING or SOLD once reservation fee is received.
TO CONTACT US WITH QUESTIONS OR FOR MORE INFORMATION:
Lisa & Margaret Mae
Painted Pepper Farm, Home of Dairy Delights Creamery
55 Goods Point Road; Steuben, ME 04680
207-598-6621
paintedpepperfarm@gmail.com * www.paintedpepperfarm.me * www.facebook.com/paintedpepperfarm
ADGA Registered, Disease-test Negative, Silvopastured, Sustainably/Humanely Managed Commercial Dairy Herd 
PHOTO NOTE:  We recognize that our photos are not the quality that they should be to allow for visual evaluation of conformation.  We have not concentrated on this in the past as a farm focused primarily on our commercial dairy/creamery and have relied instead on DHIR/LA annual data.  We sincerely apologize for the lack of visual information — it is our goal to provide higher quality informative photos of our senior does and bucks in Summer 2022. In the meantime, please ask us as many questions as you like and we  encourage you to come visit the farm and see the offered herd members and their sires/dams in person 🙂 
DHIR/LA NOTE: Our herd was on DHIR and participated in Linear Appraisal from 2005 – 2010 and restarted in 2017 – some does listed are not recognized because of the gap in DHIR testing/LA.  Last LA session 2021.
SENIOR DOES AVAILABLE
None currently available.
SENIOR BUCKS
None currently available.
JUNIOR  BUCKS (born 2021)
AVAILABLE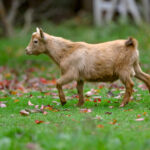 PAINTED PEPPER GS TSUNAMI (Junior Buck) DOB 5/21/2021 (3*M Painted Pepper JS Blizzard 3*M x Painted Pepper FSE Gingersnap)
JUNIOR DOES (born 2021)
None currently available.
BUCKLINGS (born 2022)
Painted Pepper OMG Uncle Sam DOB 7/4/2022  ($900)
Painted Pepper Sallie Mae 3*M x Old Mountain Farm Got Milk?
DOELINGS (born 2022)
Painted Pepper OMT ChocolatKSS DOB 5/10/2022 ($1500)
SG Painted Pepper LVB Percilina 2*M (ELITE) x Old Mountain Farm Theodoregene
Painted Pepper OMT Starry Nite DOB 6/5/2022 ($850)
Painted Pepper PZ Moonlight 4*M x Old Mountain Farm Theodoregene
Painted Pepper OMT Blue Heron DOB 5/28/2022 ($700)
Painted Pepper OMB Little Swan 4*M x Old Mountain Farm Theodoregene
Painted Pepper OMG Hermione DOB 5/31/2022 ($750)
Painted Pepper FSE CoconutCrem 3*M x Old Mountain Farm Got Milk?
Painted Pepper OMG Bees Knees DOB 6/14/2022 ($800)
Painted Pepper PS Dahlia 2*M x Old Mountain Farm Got Milk?