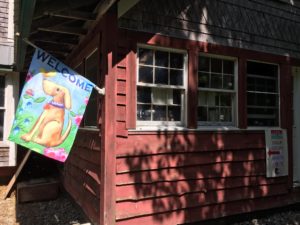 WHERE TO FIND Painted Pepper Farm Yogurt, Moo's Goat Cheese Cheesecake, Chevre, Gelato & Other Dairy Delights:
Exciting News!  Thanks to the support of grants from SBDC/CEI, MOFGA and Maine Farmland Trust, our "Open All-the-Time" Farmstand is OPEN — visit whenever you like by sunlight or starlight!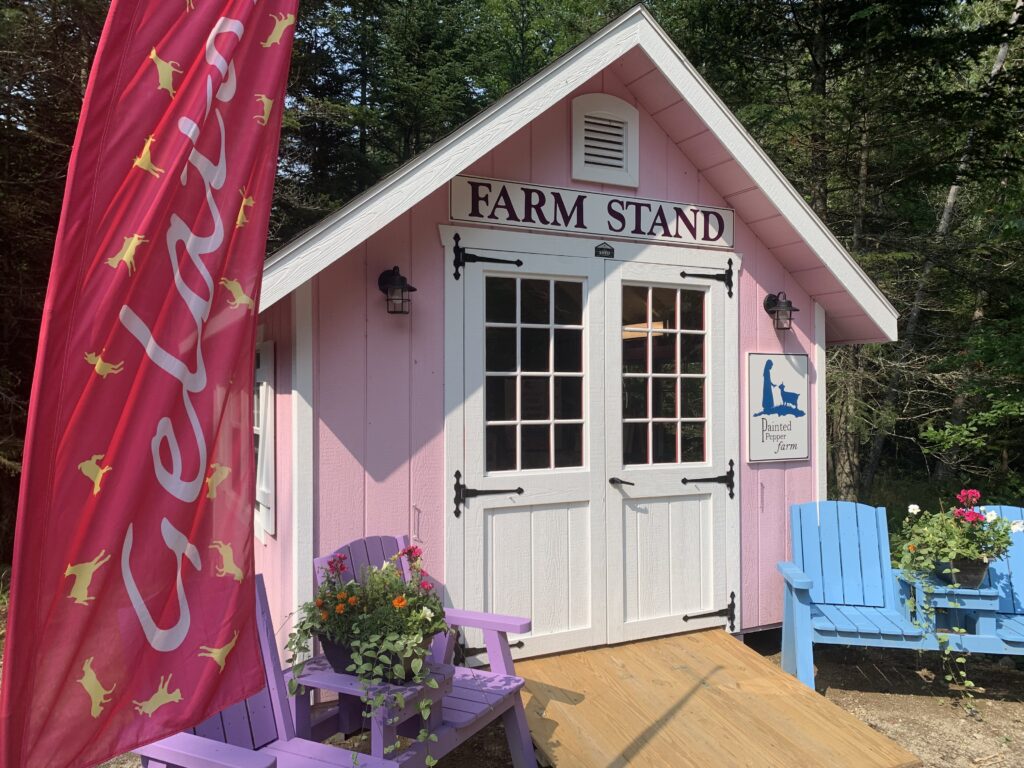 Our little pink farmstand  — sitting just outside our farm gate — is OPEN 24/7, 365 days a year!  This is a truly self-serve store with payment on the honor system, although preorders are still welcome.  If you have questions while at the store or would like to place a preorder, text Lisa at 207-598-6621 or message us through FaceBook or Instagram or visit our online farm store.  While masks are not required in the store, we ask you to please respect others comfort and, if not wearing a mask, observe 6′ social distancing.  Our farm family will be continuing to mask up for our own health reasons and out of respect for others.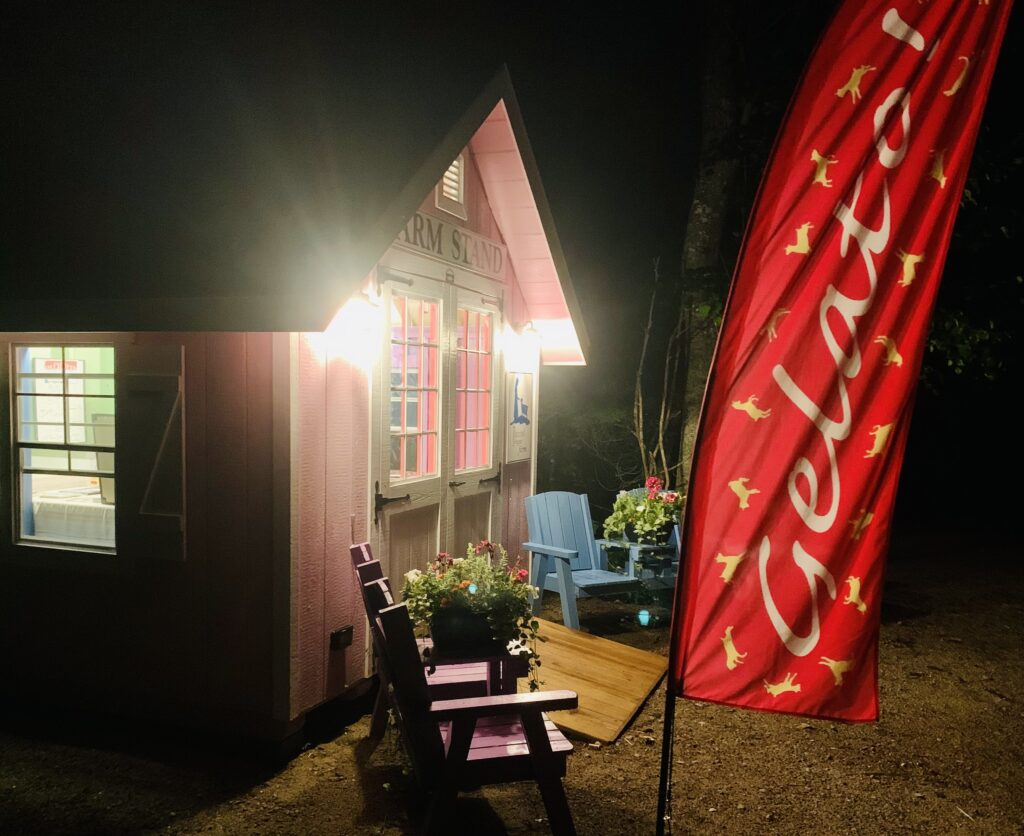 The farm beyond the farm gate remains closed to visitors at this time. Our farm animals are hard at work maintaining the landscape and livestock guardian dogs Sunny Day, Daisy Duke and Angel Kiss are busy patrolling.  Please enjoy watching them from the store 🙂
You can make plans to join us for our Open Creamery Day on Sunday October 9th, 2022 — 12 to 4pm — to visit with the whole herd up close!
To visit with our goats and enjoy other parts of the farm, we encourage you to visit Moo's Corner, our Nature Sanctuary on Dyer Harbor open dawn to dusk each day, and the south side of the farm.  Just follow the signs to Moo's!  Parking is available on the south side of the farm.
ONLINE:
ON FARM:
Visit our Farmstand anytime!
DIRECTIONS TO OUR FARM:
From Route 1 in Steuben, turn onto Dyers Bay Road.
Travel 3 miles to Goods Point Road and turn left.
We are 1/4 mile on the right, #55
Look for our sign, and drive on up the driveway.
RETAILERS & RESTAURANTS:
A&B Natural Foods, Bar Harbor – Cheesecake, Chèvre, Fudge, Gelato,  Kefir & Yogurt
Belfast Coop, Belfast – Cheesecake, Gelato,  Kefir & Yogurt
Darthia Farm Store, Gouldsboro – Chèvre, Fudge & Gelato
John Edwards Natural Market, Ellsworth – Cheesecake, Chèvre, Fudge, Gelato,  Kefir  & Yogurt
Pickled Wrinkle Restaurant, Birch Harbor – Chèvre
Tiller & Rye, Brewer – Cheesecake, Chèvre, Fudge, Gelato,  Kefir & Yogurt
Tradewinds, Blue Hill — Cheesecake, Gelato,  Kefir & Yogurt
For all the LATEST Info on the Farm:
Like us on Facebook!
Follow us on Instagram!