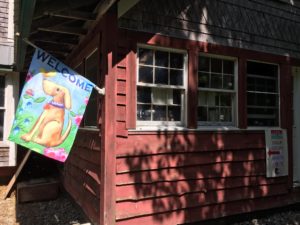 WHERE TO FIND Painted Pepper Farm Yogurt, Moo's Goat Cheese Cheesecake, Chevre, Gelato & Other Dairy Delights:
In this topsy-turvy time of COVID-19, we have made some changes on how we handle our product and how we get it to you. One big change is we are taking orders for on-farm pickup… while we are practicing responsible social distancing with fellow 2-leggeds, we will be accepting your preorders and payment over the phone by debit card/credit card (cut down on cash and check exchange)— we will be keeping a cooler at our farm gate to make it easy for you to drive in and get your preordered goodies while still keeping you and us safe 🙏🌱
We have also decided to take 2020 as a year off from our Farmers' Markets in response to COVID-19 and concern for our farm family's health — we will miss seeing you there, but encourage you to email or call in your orders for pick up at the farm anytime!
ONLINE:
FARMERS' MARKETS — We will not be attending these in 2020 due to COVID-19 in order to keep our farmer family safe — we look forward to seeing you at our markets in 2021:
Winter Harbor Farmers' Market – late June through late August, Tuesdays 9am to 12pm in the Salt Block Restaurant parking lot.
Southwest Harbor Farmers' Market — mid June through late September, Fridays 9am to 1pm across from Bar Harbor Bank & Trust
ON FARM:
Our self-serve Farm Store  closed  currently BUT we are  OPEN if you would like to preorder and pick up on the farm, OR you are interested in our 2020 CSA, get in touch with us by email or text and we will  arrange that for you!
DIRECTIONS TO OUR FARM:
From Route 1 in Steuben, turn onto Dyers Bay Road.
Travel 3 miles to Goods Point Road and turn left.
We are 1/4 mile on the right, #55
Look for our sign, and drive on up the driveway.
RETAILERS & RESTAURANTS:
A&B Natural Foods, Bar Harbor – Cheesecake, Chèvre, Fudge, Gelato,  Kefir, Milk & Yogurt
Belfast Coop, Belfast – Cheesecake, Gelato,  Kefir, Milk & Yogurt
Darthia Farm Store, Gouldsboro – Chèvre, Fudge & Gelato
John Edwards Natural Market, Ellsworth – Cheesecake, Chèvre, Fudge, Gelato,  Kefir, Milk & Yogurt
Pickled Wrinkle Restaurant, Birch Harbor – Chèvre
Tiller & Rye, Brewer – Cheesecake, Chèvre, Fudge, Gelato,  Kefir & Yogurt
Tradewinds, Blue Hill — Cheesecake, Gelato,  Kefir & Yogurt
Quills End Farm, Penobscot — Cheesecake
For all the LATEST Info on the Farm:
Like us on Facebook!
Follow us on Instagram!