"Through writing we preserve history. We ignite the inner sparks that have been buried beneath the surface just a little too long."  
~ Maiah Alyssa, March 2020
Here we are archiving a selection of Maiah's writing, private and public, that we find particularly insightful, inspirational and  intrinsically her.  Please enjoy these knowing all typos and misspellings from our Moo's original musings have been faithfully preserved with intention.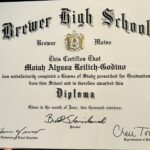 Maryville College Admission Essay — October 2018
(Maiah finalized this college admission essay in the Fall of 2018.  She applied to four schools and was admitted to all.  Her greatest achievement of all, however, in this regard was actually graduating from Brewer High School given her life challenges. Her authenticity and self awareness as a young woman is clear in this essay. Gratitude to the dedicated staff and teachers at all of the five high schools Maiah attended, most especially to those at Brewer High School.)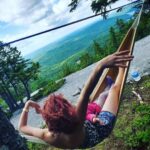 Imagine Paper — English Composition, Maryville College, March 2020
(Maryville College, English Composition, as submitted March 2020 — and as read at Maiah's Maryville College Memorial Service 6-March-2020 by adoptive father Demetrius Wyatt Thomas and at her Moo's Corner Celebration of Life 10-June-2020 by sister Ella Reilich-Godino)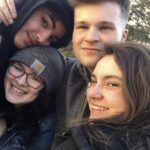 The Disturbing Reality Behind Pro Life Support — English Composition, Maryville College, 3 March 2020
Maiah was very proud of this essay — writing on her social media, "Welcome to my best college essay yet" — we affectionately call it "The Camper Gang" paper. Dated 03/03/2020, it seems to be the last assignment she was able to complete and turn in prior to her transition.